Mr. C.L. Woodson III presents:
After the LOVE Has Gone
the hit gospel stage play
WHERE: Basile Theatre at The Historic Athenaeum
WHEN: Saturday, May 27th, 2017 7-10pm
Doors at 7, Show at 7:30 sharp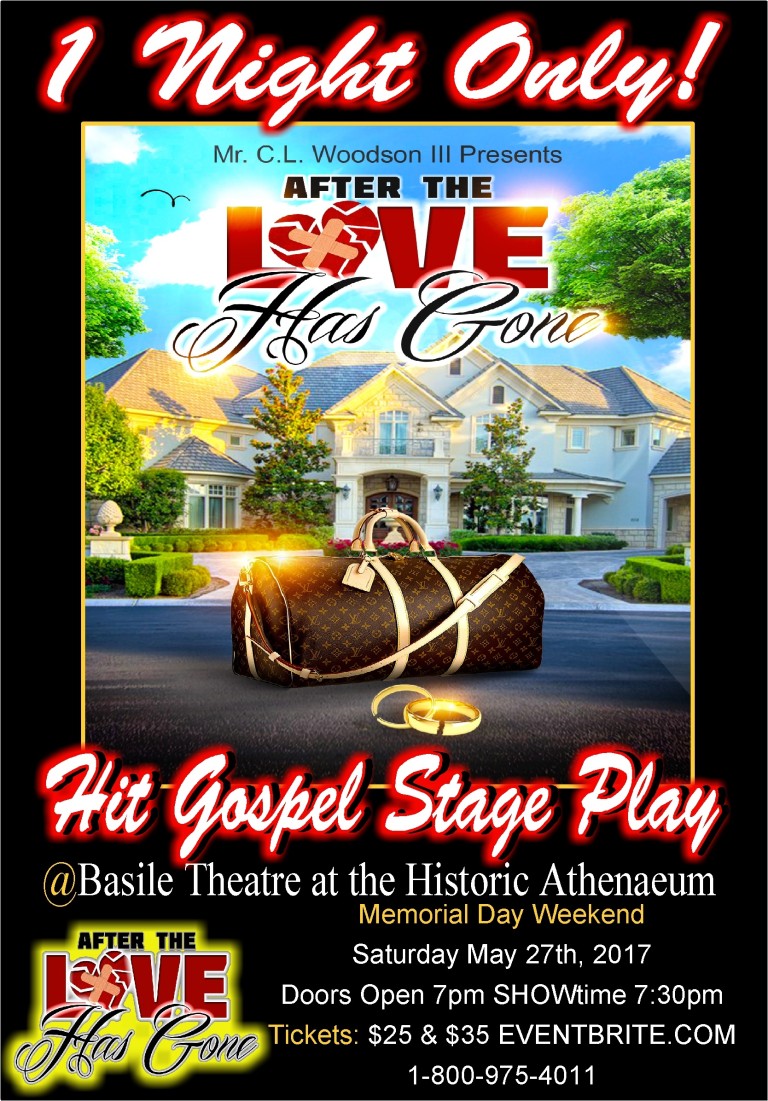 The inspirational stage play "After The LOVE Has Gone" written & directed by award-winning filmmaker, Mr. C.L. Woodson III
Synopsis:
Social media is driving a wedge between this once happily married couple. Full of love in the beginning, now one is thinking of going a stray. Has the love simply run its course or is spending too much time on the computer causing someone to drift away? Can this marriage be saved? How far would you go to save your marriage? YOU'LL LAUGH, YOU'LL CRY, you will ENJOY!
Click here to purchase tickets
$25-35